Imprint

for
huilletstraub-berlin.net
sagensiesdensteinen.net


Website editing
Basia Janisch
Tobias Hering

Texts (unless otherwise noted)
Annett Busch
Tobias Hering

Design and programming
Sayumi Yoshida
Stefan Frank
talkingsine.de

Translations
Julian Jain (ger-en)
Wendy Wallis (ger-en)


Tell it to the Stones - The work of Danièle Huillet und Jean-Marie Straub is curated by Annett Busch and Tobias Hering and is an Akademie der Künste, Berlin, project in collaboration with BELVA Film, Zeughauskino, Kino in der Brotfabrik and fsk Kino.





Main sponsor: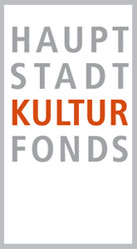 Additional support by: ifa. Institut für Auslandsbeziehungen, Fondazione Cineteca di Bologna, Austrian Film Museum, University of Gothenburg – Academy of Music and Drama, Zeughauskino im Deutschen Historischen Museum.


Liability Notice
This website contains links to third party external Internet contents over which we have no control. Hence, we cannot accept any responsibility for the content of the linked websites. The linked pages were checked at the time of linking for any possible legal violations. No unlawful contents were identified at the time of linking.
Copyright
All contents and graphics are subject to copyright and may not be used in any way by third parties without written permission. Reproduction, processing, dissemination and any kind of exploitation beyond what is permitted by copyright law strictly requires the written consent of the respective author or creator. Downloads and copies of this Site are permitted exclusively for private, non-commercial use. Insofar as the content on this Site is not compiled by the operator, the third party copyrights are respected. In particular, third party contents will be referenced as such. Should you nonetheless be aware of copyright infringement, we request that you notify us accordingly. As soon as we become aware of a legal violation, we shall remove such contents forthwith.
Responsible for the content in accordance with § 55 Para. 2 of the German Interstate Broadcasting Agreement [RStV]:
Tobias Hering, 10781 Berlin, info(at)sagensiesdensteinen.net